Bishop's Waltham Opticians
An independent, fully equipped modern practice with staff who care about your eye health and will match your needs to your lifestyle.
Saxby's Eye Care Waltham
Saxby's is a well-established, INDEPENDENT practice and we are able to supply you with the most appropriate lens for your eye health, comfort, vision and lifestyle.
We value our customers and aim to provide exceptional service with a full range of services from eye test to supply of lenses and frames as well as contact lenses.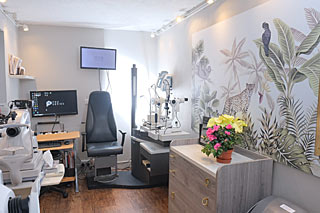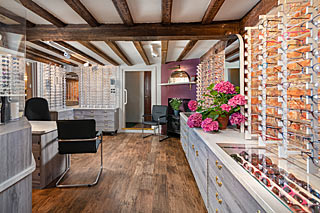 We work with both international and local businesses in order that we can provide you with a wide choice that includes high-end, designer collections as well as through the NHS voucher scheme. As independent opticians we are able to provide the latest hi–tech lenses from the most innovative lenses designers and manufacturers in the world.
The practice is superbly equipped, ensuring every patient can be confident of receiving a full and thorough eye examination, whether seeking contact lenses, spectacles, a mixture of the two, or simply reassurance.
We are an associate of Eye Plan and are thus able to offer customers discounts should they become members as well as a means of spreading the cost of contact lenses.
E Y E C A R E | C O M F O R T | V I S I O N
Expert advise and attention. I have had terrible problems with dry eyes which is now completely manageable thanks to the optician. A great selection of glasses at reasonable prices. Aileen Edmunds, Waltham
I would recommend this business. Wonderful service and knowledgeable staff - would highly recommend. Izzy Pink, Waltham
GET IN TOUCH:
If you would like to know more, or arrange an appointment please call us or visit the practice in Bishop's Waltham.
01489 896330 or email us HERE